Bauhaus Poster Matt is a high white matt, premium coated presentation paper for posters and full colour graphics requiring high ink absorption. Fast drying and Nordic Swan, FSC & PEFC certified.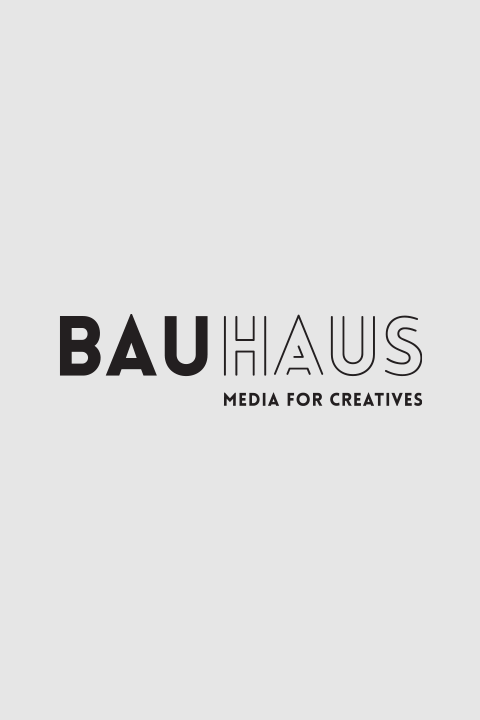 Compatibility: Aqueous (Dye & Pigment), Indigo, Latex
All statements, technical information and recommendation are based on tests we believe to be reliable, but the accuracy or completeness thereof is not guaranteed, and the following is made in lieu of all warranties of merchantability and fitness for the purpose: Sellers and manufacturer's only obligation shall be to replace such quantity of the product proved to be defective. Before using, user shall determine the suitability of the product for its intended use, and user assumes all risk and liability whatsoever in connection therewith.
| | | | |
| --- | --- | --- | --- |
| Properties | Value | Unit | Test Method |
| Substance | 70 ± 3 | g/sqm | ISO 536 |
| Thickness | 92 ± 4 | µm | ISO 534 |
| Opacity | 84 ± 3 | % | ISO 2471 |
| Stiffness MD | 5 ± 3 | mN | ISO 2493 |
| Stiffness CD | 3 ± 2 | mN | ISO 2493 |
| Smoothness (fs) | > 50 | sec | ISO 5627 |
| CIE Whiteness (fs( | 158 ± 6 | | ISO 11475 |
| Shade (D65/10°) (fs) L* | 97.0 ± 2 | | ISO 5631-2 |
| a* | 4.2 ± 1 | | ISO 5631-2 |
| b* | -15.0 ± 2 | | ISO 5631-2 |
| | | | |
| --- | --- | --- | --- |
| Properties | Value | Unit | Test Method |
| Substance | 88 ± 4 | g/sqm | ISO 536 |
| Thickness | 112 ± 6 | µm | ISO 534 |
| Opacity | 91 ± 3 | % | ISO 2471 |
| Stiffness MD | 6 ± 4 | mN | ISO 2493 |
| Stiffness CD | 3 ± 2 | mN | ISO 2493 |
| Smoothness (fs) | > 30 | sec | ISO 5627 |
| CIE Whiteness (fs( | 158 ± 6 | | ISO 11475 |
| Shade (D65/10°) (fs) L* | 97.0 ± 2 | | ISO 5631-2 |
| a* | 4.2 ± 1 | | ISO 5631-2 |
| b* | -15.0 ± 2 | | ISO 5631-2 |
| | | | |
| --- | --- | --- | --- |
| Properties | Value | Unit | Test Method |
| Substance | 119 ± 5 | g/sqm | ISO 536 |
| Thickness | 157 ± 8 | µm | ISO 534 |
| Opacity | 93 ± 3 | % | ISO 2471 |
| Stiffness MD | 14 ± 5 | mN | ISO 2493 |
| Stiffness CD | 7 ± 4 | mN | ISO 2493 |
| Smoothness (fs) | > 20 | sec | ISO 5627 |
| CIE Whiteness (fs( | 158 ± 6 | | ISO 11475 |
| Shade (D65/10°) (fs) L* | 97.0 ± 2 | | ISO 5631-2 |
| a* | 4.2 ± 1 | | ISO 5631-2 |
| b* | -15.0 ± 2 | | ISO 5631-2 |
| | | | |
| --- | --- | --- | --- |
| Properties | Value | Unit | Test Method |
| Substance | 136 ± 5 | g/sqm | ISO 536 |
| Thickness | 177 ± 10 | µm | ISO 534 |
| Opacity | 95 ± 3 | % | ISO 2471 |
| Stiffness MD | 20 ± 5 | mN | ISO 2493 |
| Stiffness CD | 10 ± 4 | mN | ISO 2493 |
| Smoothness (fs) | > 20 | sec | ISO 5627 |
| CIE Whiteness (fs( | 158 ± 6 | | ISO 11475 |
| Shade (D65/10°) (fs) L* | 97.0 ± 2 | | ISO 5631-2 |
| a* | 4.2 ± 1 | | ISO 5631-2 |
| b* | -15.0 ± 2 | | ISO 5631-2 |